Shopping4Net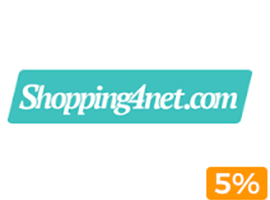 Department of perfume, skin care & cosmetics

Wide range of perfume, skin care, body care and Makeup from well-known brands such as PACO RABANNE, Hugo Boss, Gucci Armani and many more. With us you'll find the most popular products, even those that are difficult to find.
Contact Lens Department

Largest assortments of contact lenses on the Internet. Original products at great prices with quick delivery.

Ink Cartridges and Toner Department
At the printer equipment department you will find absolute first class ink and toner cartridges that cover all quality demands.
Whatever your needs are, we offer ink cartridges and toner at very good prices with advantageous guarantees.
Reward: -5%
Mēs izmantojam sīkdatnes, lai nodrošinātu jums vislabāko pieredzi mūsu mājas lapā. Ja jūs nemaināt iestatījumus, mēs pieņemam, ka esat ar mieru saņemt visas sīkdatnes no EasiRewards mājas lapas.